REALTORS®, Just Like Condos, Houses, & Townhouses, Are NOT All Equal...
& Buying, Building & Selling With Pride Is Easier When Your REALTOR

®

Is Also Part Of The Community
If you are thinking of buying a place or selling your current home or condo in the Greater Indy Area then it's time to contact Mitch Rolsky, as your greater Indianapolis real estate resource!  Mitch 

treats you and your family with the respect you deserve, while also

making it easier to feel comfortable discussing your family's, needs, interests and expectations. As a member of the Gay community Mitch can also relate to additional criteria that may be important to you in your search for a new home.
By supporting LBGTQ owned and friendly businesses, you know your dollars will be re-invested in to your local community by someone who believes in the same basic rights for the LBGTQ community that you do! So, we invite you to take some time to learn about Mitch Rolsky, his expertise and his track record as one of the Top REALTORS in the greater Indianapolis area, and Read Reviews from Mitch's past clients.
---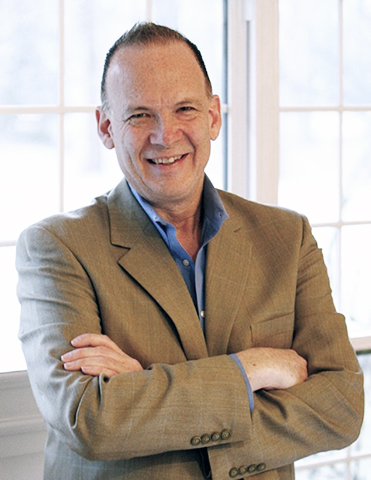 Mitch leverages his local expertise, combined with his meaningful business and life experiences, and decades of professional leadership and growth in the construction and technology industries to contribute to his success as one of Greater Indy's Top REALTORs.
Mitch is committed to helping change the lives of his clients as they start their next chapter, by making it easier, more enjoyable and more profitable for his clients that design, build, buy, and sell their home, condo, townhouse or investment property!

Said another way, Mitch's focus is on "Helping You Make the Right Move!" So, if you want to Buy, Sell, Refinance, Relocate, or just see if it makes sense to improve your current home and learn about the Next Steps to take, then I would appreciate the opportunity to work with you.  Add Mitch on Facebook
| | |
| --- | --- |
| | Knowledgeable - To achieve this Mitch will be a knowledgeable and ethical professional, that leverages leading-edge technology, and a deep community understanding, as well as being a savvy financial counselor so that you can explore your options and make informed decisions. |

Mitch's commitment to you is to elevate and enhance the process by doing his part quickly and minimizing hassles for you so that you can take the time you want and need to make informed decisions.

| | |
| --- | --- |
| | Principled - This means you will never see Mitch trying to represent both a Buyer and a Seller in the same transaction where the only person that wins is the Agent! |

Mitch appreciates the confidence and trust you extend to him to support and guide you through the buying, selling and relocation experience with atypically candid advice, creative thinking, and a can-do, get-things-done approach.

Mitch believes clients deserve and are entitled to 100% of the attention, focus, and commitment of their REALTOR. There are valid reasons many states have made the concept of "Dual or Limited Agency" (Where one agent helps both the buyer & seller in the same deal at the same time) illegal.

| | |
| --- | --- |
| | Effective - This means Mitch will be efficient and respectful of your time by listening to your goals and being refreshingly direct and open with you when you ask him questions. |

Mitch's commitment to you is to elevate and enhance the process by doing his part quickly and minimizing hassles for you so that you can take the time you want and need to make informed decisions.
With client testimonials & customer satisfaction scores exceeding 98%, along with repeat/referral business that accounts for over 95% of Mitch's annual sales for the past several years, Mitch seems to be achieving his AND his client's goals by being extremely Knowledgeable, Principled & Effective!  
The Spark For Mitch's Commitment to Helping You Make The Right Move Was Born Decades Ago 

Mitch moved from Kansas City Missouri at the age of ten. Aside from his 3.5 years at Purdue, getting his degree in Horticulture and 5 years living in Milwaukee, Mitch has mainly called Indianapolis home.

After college, Mitch returned to Indy to run his family's 8-year-old construction business

where he 1st articulated the mission of Helping Commercial Developers & Property Managers Build, Market, Lease & Sell their properties.

In the early 1980s Mitch also embraced desktop technology when it first started to emerge. 15 years later Mitch and the firm were featured in Forbes Inc Technology Magazine as an early adopter of technology. Then, in the early 1990s, Mitch embraced & introduced Total Quality Management as a business philosophy and operating approach that aims to consistently exceed the current and future expectations of all clients, associates and shareholders. This led Mitch's firm to be recognized a few years later as one of the top 100 within the industry by a prominent industry publication. The unexpected inclusion, in what was an inaugural list, spotlighted Mitch and his team for their firm's ability to consistently exceed customer expectations. 

In the Late 1990s Mitch sold his interest in the company & joined a larger firm within the industry in Milwaukee Wisconsin. Over the next 5 years Mitch introduced technology & increased sales while re-engineering operations to take all divisions to profitability for the first time in 37 years...  Then Indy called Mitch home. Once back in Indy Mitch pursued his love for technology and joined a software publisher as Regional Sales Manager & Sales Engineer working with Not-For-Profit organizations leveraging technology to fulfill their missions. 

Eight years later Mitch finally followed the advice and encouragement of numerous REALTORS through the years and combined his love of architecture and real estate with his passion for marketing & and seized the opportunity to work as a Realtor in the Greater Indy area.

Mitch Represents Buyers & Sellers

All Over The Indianapolis Metropolitan Area with a particular Love of the historic neighborhoods in downtown, Irvington, Meridian Kessler and in Broad Ripple.

Mitch is widely viewed as the Downtown Indy Condo and Townhouse expert.

Mitch has also helped Many Buyers design new homes and represented Buyers as a Buyer's Agent with custom, semi-custom and production builders as well as representing Custom Builders as a Listing Agent.

Mitch also enjoys meeting the unique needs of 1st-time homeowners as well as representing clients who are relocating to and from central Indiana as well as those looking to embrace a lifestyle change centered on a move from a suburb to a more urban property.

Professional Achievements & Affiliations

Since 2006 | Member of the National Association of Realtors, The Indiana Association of Realtors & The Metropolitan Indy Board of Realtors (MIBOR)

2006 - 2016 | REALTOR® With Century 21 Scheetz Indianapolis

2015 & 2016 | Member of  MIBOR Grievance Committed. Helping to protect the public's interest by reviewing complaints against REALTORS and identifying those issues to be forwarded to Professional Standards for a hearing and.or Action

2017 | Member of MIBOR Professional Standards hearing complaints against REALTORS to determine if any action is warranted.

Since 2008 | Represented More Buyers of Downtown Condos & Townhouses as a Buyer's Agent

Since 2008 | As a Sellers Agent, Mitch has the Highest Sales Price/Sq Ft AND the Shortest Days on Market And the Highest Sales to List Price Ratio as a Downtown Condo and Townhouse listing.

2015 | Ranked #5 in the Indiana Ohio Region for C21 based on Sales Volume

2016 - 2023 | REALTOR® With Keller Williams Indianapolis

2016 - 2019 | Ranked In the top 15% of KW Brokerage Agents based on sales volume In All Years But One

2020 | Ranked the #1 Individual Agent KW Metro Indy North in multiple categories including based on sales volume

Since 2023 | Owner, Managing Broker, REALTOR® To Help U Move Real Estate Brokerage

Interests and Hobbies

Mitch enjoys spending time with his family, friends & his Soft Coated Wheaten Terrier Parker.

He  is a bit of a "foodie" and Mitch loves to travel especially outside of the states... He is about halfway through his goal of spending New Year's Eve in the top 10 spots around the world and so far Sydney's New Year's Eve is beyond comparison.

Mitch continue to be an early adopter of technology. Combined with his passion for the urban lifestyle this explains Mitch's purchase of a Tesla Model S in 2015 & a Tesla Model 3 in 2018. Mitch is currently the Founding Board Chair & President of the Official Indiana Tesla Owners and Enthusiasts Club.

Mitch enjoys letting his creative side out through designing homes for clients that want to build their next place, and he enjoys home improvement and landscaping which was Mitch's first love. But Mitch's preferred way to relax is and will always be spending time on water... either in a speedboat, a sailboat or on a cruise ship.
---
OR USE THESE RESOURCES & TOOLS TO HELP YOU FIND & BUY YOUR PERFECT NEW PLACE